Ann Clapp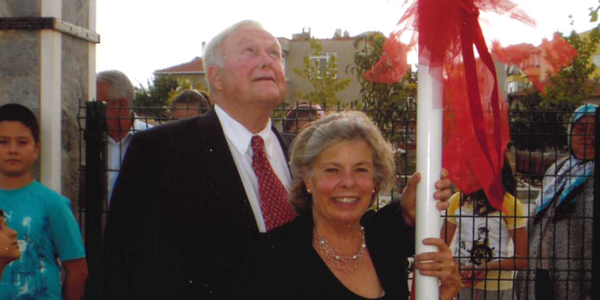 When Ann Clapp's husband, Harvey '51, passed away in April of 2018, it only seemed natural to celebrate his life at a memorial service in Calvert's auditorium. Students sang 'We're Going Far from Calvert,' and his closest friends, many friendships that started from his years at Calvert, gathered to remember Harvey.
"Harvey's intellectual curiosity and appetite for adventure started at Calvert. Throughout his life, he always gave so much credit to his first school. As a former parent and now as a grandparent, I appreciate the strong foundation Calvert provided to my son, David '81, and to my two grandchildren, Ella '22 and Jackson '24.
Together, with our son David, Harvey and I endowed a faculty fellowship position at Calvert several years ago. Remembering Calvert in my estate plans feels like the best way to build on that investment and commemorate all that the School has given to our family and its 125 years."